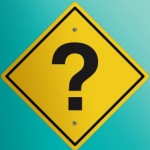 Today we're going to give you some ideas for great clues and riddles for your scavenger hunt. Whether you are using the TextClues service or making your scavenger hunt by hand we hope that you will find these ideas helpful and fun. If you haven't heard of out text message scavenger hunt service you might want to read more about it here. Now onto the clues!
Online Research Clues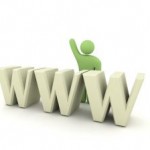 This type of clue is great for adding some education into the fun of a scavenger hunt! It will not only help teach kids interesting facts, but it will also help with their ability to research facts on the internet. This type of clue asks very specific questions about subjects that the participants are interested in or that they are learning about in school. Some examples are as follows:
Clue: In what year did the tyrannosaurus Rex get its name?
Answer: 1905
Clue: How old was Christopher Columbus when he discovered the new world?
Answer: 41, forty one
Clue: How many planets are in our solar system?
Answer: 9, Nine
It's easy to find facts such as the ones above by typing the topic of interest into Google and reading the educational websites that come up. You'll find lots of interesting questions to ask the kids and might even learn something yourself.
Rebus Clues 
Rebus Clues are great riddles for kids and are really easy to make. Sometimes they are take a little time to answer which is a great way to add some difficulty to the hunt without making it too hard. It may also help with the children's spelling. An example for a simple Rebus Clue for "Toaster" is:

OR
TV – V + O + AXE – XE + LOBSTER – LOB
You can easily make these clues on Festisite and clicking the rebus option on the top right of the webpage. You can choose to either print out the clue and hide it for the hunter or write out the clue to send over text message. This is a really fun clue to add to a scavenger hunt and we think you should try it soon!