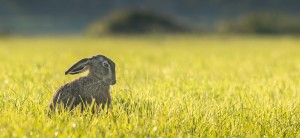 Easter is coming up this weekend, so it's a perfect time to organize a unique Easter Egg Scavenger Hunt for someone special.  Using a text message to send out the scavenger hunt clues to any cell phone makes for an egg-citing interactive Easter egg hunt that you can set up ahead of time.
With this interactive text message tool, you can even set up several different scavenger hunts that will start at the time you decide, so if you have two or three other children they can each follow the same or different clues and have a great time doing their individual hunts.
It's really simple to set up your scavenger hunt with Textclues with a little preparation ahead of time.
First, pick up some colourful plastic Easter Eggs to hide some treats in (you can even hide small prizes at each location so that your hunter can full up their Easter baskets with goodies along the way) and then at the last location of the hunt you can hide your BIG EASTER SURPRISE (e.g. a big chocolate egg, a cuddly stuffed animal or a basket full of goodies).
Next, think up some riddles and clues to hide at each location to lead them on to the next clue.  You should be able to come up with 10 – 20 clues without too much trouble, but here is an example to get you going –
Clue:  Are you ready to hunt for your Easter eggs?  Reply with Answer, "Yes" or "No"
Answer:  "Yes"
Clue:   Can you answer some riddles to find your treats?  Reply with Answer "Yes" or "No"
Answer:  "Yes"
Clue:  The answer to this riddle is where you'll find your first surprise.  "After searching for eggs all over the lands, be sure to go here and wash your hands"   (Text me the answers when you find your treats to get the next clue)
(you hide a plastic egg filled with little chocolate eggs in the sink)
Answer:  Sink
Clue:  Well done!  You've got your first treat.  "At the end of the day, the lamb rests her head on a thing soft and fluffy found on a bed"
(you hide the next treat under the pillow on one of the beds)
Answer:  pillow
Clue:  That's great, you're a star.  "Bunnies have fur and ducks have feathers, you wear these to stay warm in bad weather"
(you hide a treat in the pocket of one of the coats in the closet)
Answer:  coat, coats
Clue:  Fantastic!  Now this one is harder.  "Do you think the Easter Bunny has one of these?  It would be on his back helping him carry all those goodies with ease"
Answer:  backpack
Clue:   For homework, the Easter bunny sits here to make all the eggs, it has drawers, a few shelves and four legs.
Answer:  desk
Winning message:  Excellent!  You're almost there, go to the basement and search for the blue bag – hidden under the sofa
(you can hide your final big Easter surprise there ready to the found)
Have fun with your hunt, you can make it as easy or complicated as you like.  If you want to add some educational touches to it, go for it.  If your kids are older make the clues a bit more complex and more of a challenge to find.  Have fun personalizing it for your family.
Happy Easter everyone. Go try our free demo right now!