Kids, of all ages, love scavenger hunts but 8 to 12 year oldsreally get into the fun of accomplishing a particular task, searching for an object or solving a mystery. Scavenger hunts are good for parties because they are a great way to entertain a group of children for an hour or so and are a lot of fun. To set one up all you need to do is jot down some ideas ahead of time and plan out your scavenger hunt. Here's a suggestion for making one for a birthday party.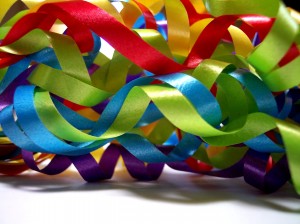 To start:
Make a list of children to invite to the party
Decide on a theme for the scavenger hunt
Make a list of clues for the hunt
Send out invitations that include time of party, date and location and giving information about the scavenger hunt
For example, the theme could be movie trivia and the party could be held in your home. One suggestion would be to plan to watch a movie, either at the movie theatre or at home and have the scavenger hunt be based on the movie everyone has just seen. The scavenger hunt could start when all the children return to your home after the movie.
Make it fun by hiding clues around the house asking questions about the movie you've just seen. Make sure to have some prizes on hand for the winners.
If you want to make it a bit more interesting and use cell phones try out the Textclues demo here. Check out our previous posts for some suggestions for clues you could use.