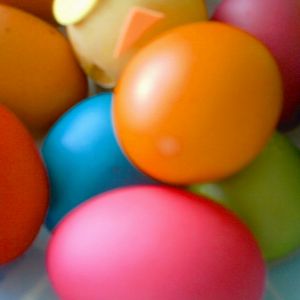 You've only got a few days away until Easter and you want to plan a really cool scavenger hunt for your kids, family, neighbours, friends, or anyone really!!! :) What do you do???
1) Don't panic!!!
2) Use the quick and easy to use tool called Text Clues to make your next scavenger hunt!  Text Clues lets you create personalised mobile text message scavenger hunts for all occasions, and with Easter around the corner, what better time to starting using the tool?!
Why?
– It adds a little twist to the regular scavenger hunt (more fun and interactive – not looking aimlessly for prizes)
– Unlike a regular scavenger hunt, you don't have to leave multiple paper clues throughout the hunt (i.e.: less set up time for you!)
– You can set up a hunt in minutes, and send it out to multiple numbers, thus again saving you time!!
– It works on any mobile phone :)
– It only costs $15 for 100 clues so you can create many many scavenger hunts for all occasions (and not just for Easter!)
– Great support to help you throughout your scavenger hunt needs and to ensure your scavenger hunt runs smoothly
Begin using Text Clues today and you and the huntee won't be disappointed ;)