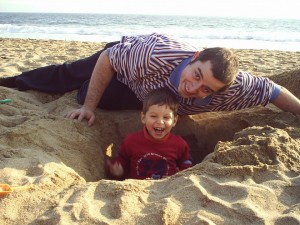 Special occasions always seem to creep up upon us, and Father's Day is no exception.  With Father's Day being only a few days away, you may be starting to panic if you haven't already thought up a gift to give to your dad. With a tool like TextClues, you should have no fear! TextClues will help you make a personalized gift (aka a scavenger hunt!) for your dad in minutes!! What will it involve?
– A cell phone
– Some scavenging on your dad's part
– A trip down memory lane for the both of you
You can make it a bit more of a surprise for your dad by having the scavenger hunt end with something that he may find useful, something that he has been wanting for a while but hasn't had a chance to buy, or even just a personalized card from yourself :)
Here's an example to get you started with your Father's Day gift today!
Clue: Happy Father's Day! Let's start easy. How old am I this year? Reply with answer.
Answer: 15
Clue: Great job! Where did we go on vacation last year?
Answer: NYC, New York, New York City
Clue: Yup, was pretty fun! Now, go to the place in the house that has a photo from that trip. Your next clue awaits! (paper clue would be found at the photo: What sport were you apart of when you were in university?)
Answer: Football
Clue: We'll have to go throw one around later tonight with this great weather. What's your favorite food?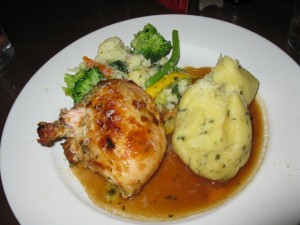 Answer: Chicken
Clue: Yup, mom's making your favorite meal right now :) Final question! What have you wanted to buy the last month?
Answer: Golf clubs
Clue: That's right! Go find mom to find your new gift :D Happy Father's Day!!
Use TextClues for your scavenger hunt gift for your dad and he won't be disappointed! It only costs $15 for 100 clues so you can create many many scavenger hunts for all occasions (and not just for Father's Day!) At the end of this hunt, your dad will be asking for more so the extra clues will be sure to come in handy ;) Try it today.