When you travel to other countries it's always interesting to read up on the people and history of the country you are visiting before your trip.  If you're going with friends or family why not set up a travel trivia quiz before you go so that everyone learns something about the place they will be visiting in a fun way.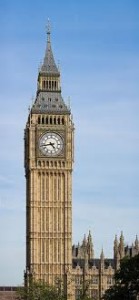 With a tool like TextClues you can create a fun quiz using text messages on any mobile phone.  You can research all your questions and answers beforehand and everyone will be sent the first question of the quiz at the same time.
For example, if you plan to take a trip to England with your family, set up a quiz for them to participate in a week or so before you leave.  Let everyone know about the quiz so they Aire De Jeux Gonflable Pas Cher can do some research, give them some guidance on subjects your quiz will be covering.  Some of your questions could be as follows:
Question:  Who is the Prime Minister
Answer: David Cameron
Question:  What is the surname of Queen Elizabeth II
Answer:  Windsor
Question:  Where does the Queen live
Answer:  Buckingham Palace
Question:  Where are the Crown jewels kept
Answer:  The Tower of London
Question:  Who will succeed the Queen when she dies
Answer:  Prince Charles
Question:  What is the name of the bell in the clock tower in London
Answer:  Big Ben
Question:  What is the name of the river that flows through London
Answer:  Thames
You can include questions about the local food, weather, and history and make it as easy or difficult as you like.  Pick up a travel themed prize for the winner and you're ready to go.  Try making your own travel quiz with our free demo.