If you're trying to plan some fun activities for a family reunion, how about organizing a fun  trivia game based on movies we've all seen. With an easy-to-use and ready made tool like TextClues you can easily involve everyone in the fun as long as they have a mobile phone. Great for small or large groups and all ages. Everything can be set up beforehand and on the day you can relax and enjoy the fun.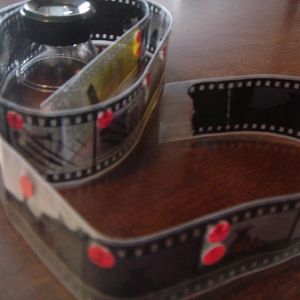 A movie theme trivia game is a great way to involve the whole family in a fun activity. To get your trivia game started, think about whether you want everyone to play as individuals or you could also divide them up into teams, depending on the age groups.
First, decide on how many questions you'd like your trivia game  to include and start jotting down some ideas. You can include movie categories based on the people attending your reunion. Lots of kids means more questions geared towards that age group, older family members would more likely remember some of the old classics, you choose your own questions. If you decide on teams, mix up the age groups so everyone has a chance to answer the questions.
Next, think of some prizes for the winners, either an individual prize or enough for the members of a team.  Movie tickets would be a good choice, maybe packaged in gift bags.
Here are a few suggestions for clues to get your trivia game started:
Clue: Which of the witches was killed when Dorothy's house landed in Oz?
Answer: Wicked Witch of the East, Witch of the East
Clue: What is the name of the character played by Drew Barrymore in E.T.?
Answer: Gertie
Clue: What's the name of Sid's dog in Toy Story?
Answer: Scud
It's easy to personalize your movie questions for your own family.  I hope you have got some good ideas for your next family reunion.
Organizing a large or small group trivia game with a movie theme can be easily made with the TextClues service. With TextClues :
you can monitor the trivia game from any device that is connected to the internet
You can enter as many mobile phone numbers as you want
You can track how many wrong answers a team had and base scoring on these numbers
The participants can enjoy an entirely unique activity where all clues and answers are completed via text messages
To see the TextClues service work on your phone try out the demo for free!