Kids love Treasure Hunts and a fun way to do one is by text messaging, assuming each participating child has a mobile phone and knows how to text message. TextClues is a unique tool to organize a mobile phone Treasure Hunt. The possibilities are limitless; the Treasure Hunt could be indoors or outdoors, educational or related to a particular holiday.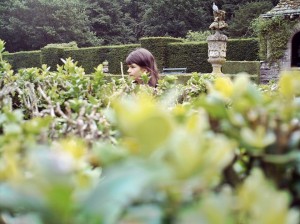 For example you could have a Kids Treasure Hunt party for your son or daughter with his or her friends one sunny afternoon in the garden. Using TextClues you would set up a series of questions and answers in advance to be received and answered by the children on their mobile phones. The text clue for the prize would be provided to the winners after they had answered all the questions correctly. This would be set up so each child would receive a prize. The questions and answers below illustrate a very simple Treasure Hunt for young children, obviously many variations are possible depending on the age of the children, time available and creativity of the organizer of the Treasure Hunt. Explore the endless possibilities at the TextClues website.
Question: How many trees are in the garden?
Answer: 6, six
Question: What colour is the birdfeeder?
Answer: Green
Question: What flowers are along the back garden wall?
Answer: Roses
Question: What is sticking out of the roof on the house?
Answer: Chimney
Question: How many goldfish are in the pond?
Answer: 10, ten
Question: What kind of fruit grow on the tree in the middle of the garden?
Answer: Apples
After answering all the questions correctly the following text message would be sent: Congratulations, you've won a prize, go and look behind the sofa in the living room (a prize for each child could be hidden here) ! !