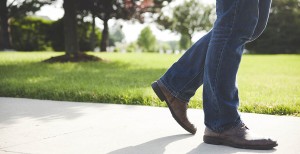 One of the nicest things you can do for your Dad on Father's Day is make him feel appreciated, loved and special.   What better way to do that than make him a fun scavenger hunt.   With TextClues it's easy to set up a great scavenger hunt for him to play by using his cell phone.
When setting up your own personal scavenger hunt think about your Dad's interests and hobbies and jot down some notes of various questions you might use for the hunt, also decide whether you'll use small gifts along the way, as he solves some of the clues, or just a special gift at the end of the hunt.  For example, you could hide small gifts or notes under the bed, in the garage, in the shed or under the sofa etc. and send him text message clues to solve in order to find his gifts.
Pick the time you'd like your scavenger hunt to begin, here at TextClues you create your own custom scavenger hunt.   You pick the day and time you'd like your hunt to start and at that time your first text message will be sent to him challenging him to accept his scavenger hunt.  Then you can sit back and see how much fun he'll have.
Your scavenger hunt could be set up a little like this, if your Dad is a sports fan,
Clue:    Hi Dad, Happy Father's Day.  We've set up a fun scavenger hunt for you today, if you'd like to play, text back "yes"
Answer:  Yes, yes
Clue:  Great, glad you're up for a challenge.   Answer this – What three endurance sports make up the triathlon?
Answer:  Swimming, cycling & running
Clue:  Well we're off to a good start!  Next question, after retiring as a player, with which team did baseball great Babe Ruth spend one year as a coach?
Answer:  The Brooklyn Dodgers
Clue:  Well you're really doing well.  Check upstairs in the linen closet and see if you can find your paper clue and text back the answer.
(In the linen closet you hide a note with the clue – "go check in the fridge and see what's in the blue bag" – you've previously hidden a small gift of chocolate for him in the this bag)
Answer:  chocolate
Clue:  Excellent, it's your favourite kind.  In 2015 which horse  won the Triple Crown at Belmont Park in New York?
Answer:  American Pharoah
Clue:  Now take a walk outside on the deck, look under the patio table for a surprise!
With this final clue, he goes outside on the deck and finds a gift bag hidden under the patio table with a gift of some tickets to see one of his favorite sports teams inside.
Well, you get the idea. You can make the hunt as involved as you'd like using lots of clues and surprises along the way.   Get started making your own Scavenger hunt with TextClues.  Personalize it for the special Dad in your life. Go try our free demo right now!